6-Channel FPD-Link III
Carrier Board Compatible with the NVIDIA® Jetson Xavier NX™ Platform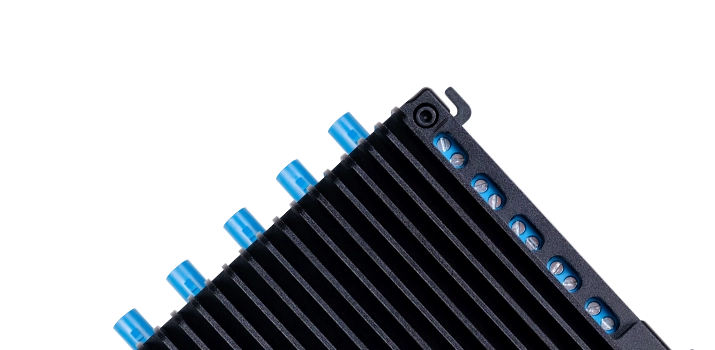 The 6-channel carrier board has six FAKRA camera inputs that can be used to connect up to six FPD-Link™ III cameras. The FPD-Link III cameras are MIPI CSI-2 cameras whose signal is transmitted via a high-speed serial interface. When compared to the USB 3.0 interface, FPD-Link III allows for cable lengths of more than 15 m with a comparable data rate.
The carrier board has all common PC interfaces such as USB and Gigabit Ethernet as well as a CAN bus interface. All The Imaging Source FPD-Link III cameras are supported (36C Series), covering a wide range of applications.
The carrier boards are delivered with NVIDIA JetPack software, which offers extensive deep learning functionality as well as a host of additional tools and libraries. For general image processing tasks and deep learning applications, the HALCON software library can also be installed and used.
Features
Run up to six cameras simultaneously.
Reduce system footprint: SoM design means peripheral hardware and host systems are not necessary.
Documentation
Click below to download the technical documentation for this 6-channel FPD-Link III carrier board.