Unique Cameras
In a class by themselves, these cameras offer unique imaging solutions to suit special hardware requirements.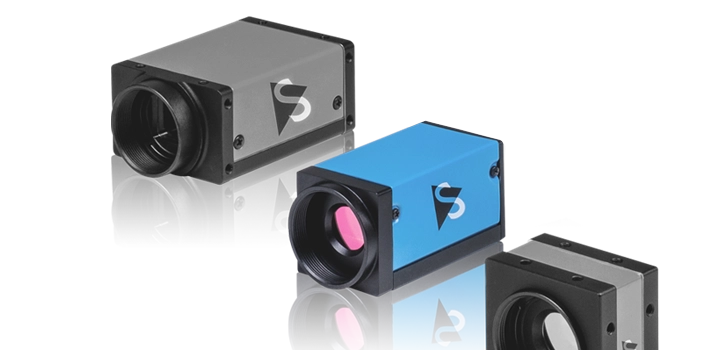 The Imaging Source Unique Cameras
Unique Imaging Solutions to Suit Special Imaging Requirements
Not all visual inspection tasks can be performed with conventional imagers. For these cases, The Imaging Source offers specialized cameras as part of our standard product portfolio.
A Quick Guide to The Imaging Source's Unique Cameras
33 Series Polarization Cameras
USB 3.0, GigE
Industrial cameras with Sony's Polarsens™ sensors improve image contrast, highlight material stress, and reduce glare.
The sensors' Polarsens technology uses four-directional (0°, 45°, 90°, 135°) nanowire micro-polarizers to deliver multi-directional polarized images.
Many materials (e.g. plastics, glass, liquids) display intrinsic polarization properties. The sensors' polarization filters make use of this to visualize material stress and surface scratches as well as to reduce unwanted glare, improve edge detection and contrast.
33U Polarsens ​
33G Polarsens ​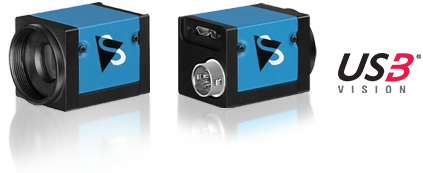 33 Series (USB 3.0) polarization cameras featuring Sony Polarsens sensor technology

33 Series (GigE) polarization cameras featuring Sony Polarsens sensor technology
AFU420
USB 3.0
42 MP imaging for high-resolution quality inspection
The AFU420 features a unique 42 MP sensor with a compact 2/3 inch sensor format. This cost-effective high resolution color camera is available with a C/CS mount or an integrated autofocus optic. The camera's flat, compact housing allows for integration into space-limited designs.
42 MP ​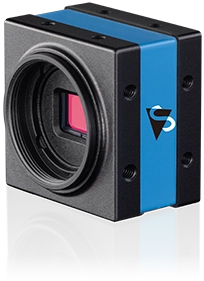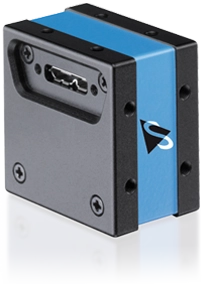 AFU420 with USB 3.0 interface
Custom and OEM Industrial Cameras
Application-specific imaging solutions from experts with over 30 years of machine vision experience and know-how
In addition to manufacturing a wide variety of ready-made machine vision cameras, The Imaging Source also manufactures customized camera solutions for customer-specific requirements. Customers may specify minor or major changes to casing design, PCB layout, connection type, location and pinning, in addition to alterations to software drivers and end-user applications. The Imaging Source guarantees to manufacture customized camera solutions to the same high technical level as our ready-made cameras.
OEM Cameras ​