Video Signal Converters
Increase potential sources for image capture and visualization with video signal converters.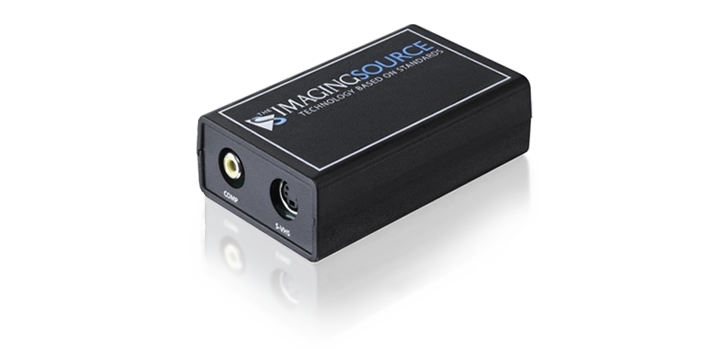 Video Signal Converters from The Imaging Source
Video signal converters from The Imaging Source simply and reliably convert analog or digital input signals into digital video signals for visualization, image capture, and processing.
The Imaging Source offers various video signal converters for a wide range of input signals and applications: Convert analog (PAL, NTSC, CCIR, EIA) or SDI video signals to digital image data streams; capture video signals from an HDMI source via USB 3.0 interface; reduce system footprint by directly connecting an HDMI display with any of The Imaging Source's USB industrial cameras using the USB-to-HDMI Converter.
The Imaging Source's free end-user software, IC Capture, IC Measure, and IC Imaging Control SDK, allows users to capture and process image data. The Windows drivers of the video signal converters are DirectShow compatible.
Learn more about our video signal converters below, or contact one of our image processing experts today.
Features
Video-to-USB 2.0 Converts analog video signals from PAL, NTSC, CCIR and EIA standards into uncompressed image data streams
SDI-to-USB 3.0: Captures SDI video streams via a USB 3.0 interface.
USB-to-HDMI: Directly connect The Imaging Source's 33U, 37U and 38U Series USB 3 industrial cameras to an HDMI display
HDMI-to-USB: Capture of video streams from an HDMI interface via a USB3 interface
Free software: IC Capture, IC Imaging Control SDK, and IC Measure compatible with the latest Windows releases.
Warranty: 3-year warranty with continuous support
A Quick Guide to The Imaging Source's Video Converters