Development Kits
Develop prototypes for unique computer vision applications with The Imaging Source's Embedded Development Kits.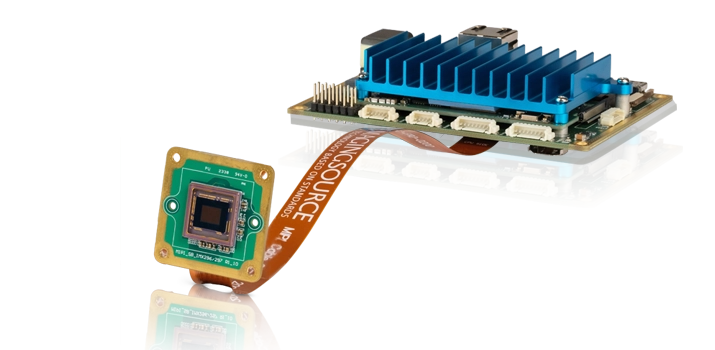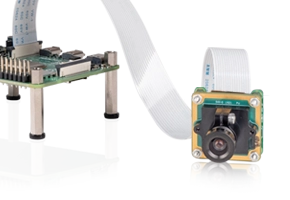 Raspberry
Development Kits for Embedded Vision
Develop Prototypes for Unique Vision Applications With The Imaging Source's Embedded Development Kits.
Maximize the potential of your computer vision and embedded vision projects with The Imaging Source's cutting-edge embedded vision development kits. These kits harness the power of the NVIDIA® Jetson Nano™ platform, empowering you to seamlessly integrate machine vision and computer vision technology into a wide range of applications, including logistics, automation, and the industrial Internet of Things (IIoT).
Our comprehensive portfolio includes MIPI CSI-2 and FPD-Link III (SerDes) cameras, providing developers with the flexibility to choose camera features that best align with their project needs. Designed to deliver exceptional image quality and color fidelity, these robust cameras enusre application longevity and effectiveness.
For those seeking a cost-optimized solution, The Imaging Source's extensive camera lineup is also compatible with the Raspberry Pi 4B platform. This budget-friendly platform facilitates the development of compact, energy-efficient embedded vision applications, making it perfect for straightforward embedded vision projects.
Features
Platform: The NVIDIA Jetson Nano and Raspberry Pi platforms are ideal for the rapid prototyping of embedded vision applications.
Interface: MIPI CSI-2 cameras (direct camera-to-processor) or FPD-Link III cameras (extended cable lengths - up to 15m)
Sensors: MIPI CSI-2 and FPD-Link III cameras are equipped with advanced image sensors from Sony and onsemi.
Form factor: TIS' embedded vision cameras are available as board cameras (M12 lenses), board cameras (C-mount lenses), or with an IP67-certified housing (M12 lenses).
Lenses: Depending on the form factor, embedded vision cameras from The Imaging Source are compatible with M12 lenses or C-mount lenses.
Triggers and I/Os: Hardware and software trigger as well as I/Os for demanding machine vision applications
Warranty and long-term availability: 3-year warranty with continuous support
At A Glance: Options For Embedded Vision Kits
The Imaging Source's embedded platforms (NVIDIA Jetson and Raspberry Pi), platform-compatible cameras (MIPI CSI-2 cameras and FPD-Link III cameras) and M12 lenses, allow developers to quickly implement their embedded vision projects. The graphic below offers all embedded development kit product options at a glance: