Trade Fairs
Find out when and where The Imaging Source will be exhibiting next by checking out our trade fair dates. Stay informed on the latest events and trade fairs featuring The Imaging Source's products and technology.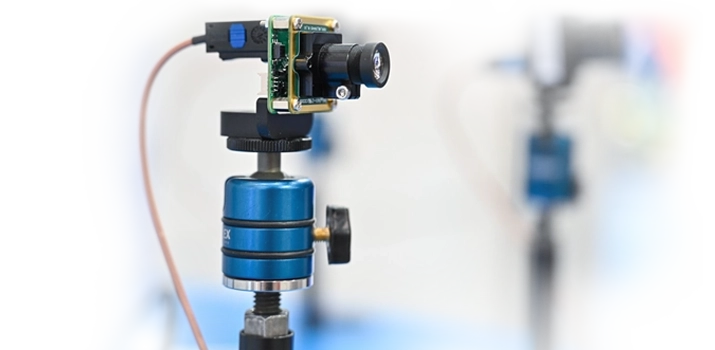 We're excited to connect with our customers in person, and invite you to visit The Imaging Source's upcoming trade fairs. At our booth, you'll have the opportunity to learn about The Imaging Source's latest industrial cameras, products for embedded vision, and software. We are eager to collaborate with you to develop the optimal solution for your vision application.
Would you like to connect with a member of our technical sales team during a show? Please contact us to make an appointment. We look forward to seeing you there!
AI Expo
Argo Corp. will attend AI EXPO TOKYO, one of Japan's largest trade shows where AI tech companies can introduce their technologies to several markets and industries in Japan. With the advent of mature technologies, safety improvements, and cost reductions, it is expected that the market for artificial intelligence will accelerate in many industries throughout Japan.
VISION China (Shanghai)
Discover the latest solutions and trends in China's machine vision market. Together with its partner Sunvision, The Imaging Source will showcase its latest industrial cameras and machine vision solutions during the three-day show in Shanghai.
Industrial Automation
The Imaging Source's partner, Sure Technology Corp. will be exhibiting in Taichung, Taiwan, at the INDUSTRIAL AUTOMATION show. The show integrates the upstream and downstream related manufacturing industries and emerging development technologies and provides the industry with a well-equipped and high-quality exhibition platform.
Automation Taipei
The Imaging Source will attend AUTOMATION TAIPEI and present a wide range of industrial cameras and machine vision solutions. As an integral part of Taiwan's industrial development history for 30 years, Automation Taipei focuses on integrating multi-procurement platforms with manufacturer demand, offering customized automation solutions for a variety of manufacturers.