Integration of Traffic Surveillance Systems with Industrial Cameras
Published on January 16, 2017 by TIS Marketing.
The rapid growth and development of urban areas brings challenges such as increases in population, construction and traffic congestion which must be identified and optimally resolved in order for municipalities to achieve their transportation objectives. Often, additional staffing for such traffic control projects is not within a city's budget and so intelligent traffic surveillance systems become a smart and convenient tool to improve safety and efficiency. Integral to these systems are the high-definition images captured by industrial cameras which enable tracking, flow analysis, incident monitoring and counting.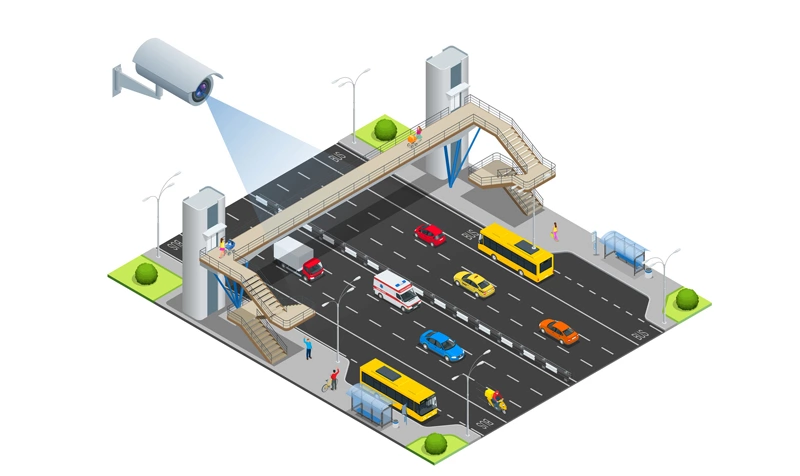 Industrial Cameras versus Standard Digital Cameras
Industrial cameras are especially well-suited to meeting the unique challenges created by variable traffic, road and weather conditions. Capturing high speed vehicles, especially under poor lighting and weather conditions, with standard digital cameras may lead to image distortion and result in unidentified tag numbers and loss of other vital information. Industrial cameras, however, optimally address these issues by capturing high-definition images of fast-moving objects - even in challenging environments which enables continuous sustainable traffic management without additional strain on already tight municipal budgets.
Reliable Traffic Surveillance with HDR Industrial Cameras
The Imaging Source's "33" series HDR industrial cameras are a powerful tool for the continuous monitoring of traffic under all kinds of weather and lighting conditions. The "33" series HDR cameras monochrome and color) feature the highly-sensitive Sony Pregius CMOS sensors (IMX264/265/252/174) and can precisely identify the location of detected objects and provide excellent image quality with frame rates of up to 120 fps - even under poor lighting conditions. Image capture works with trigger options simultaneously, and the built-in cache memory also guarantees robust image transfer. When a vehicle enters a traffic surveillance area, the system evaluates vehicle speed and driving behavior based on the preset speed limit and traffic regulations. If the vehicle speed exceeds the limit, the cameras are triggered to capture images of violators with clear close-ups of their registration plates. The images will then be transferred to the appropriate authorities for processing and review. Additionally, the built-in automatic gain, exposure control and automatic white balance work perfectly with external surveillance systems so as to guarantee precise exposure. The C/CS lens mount, trigger and digital I/O inputs make the setup and integration of the cameras with traffic surveillance systems simple and straightforward.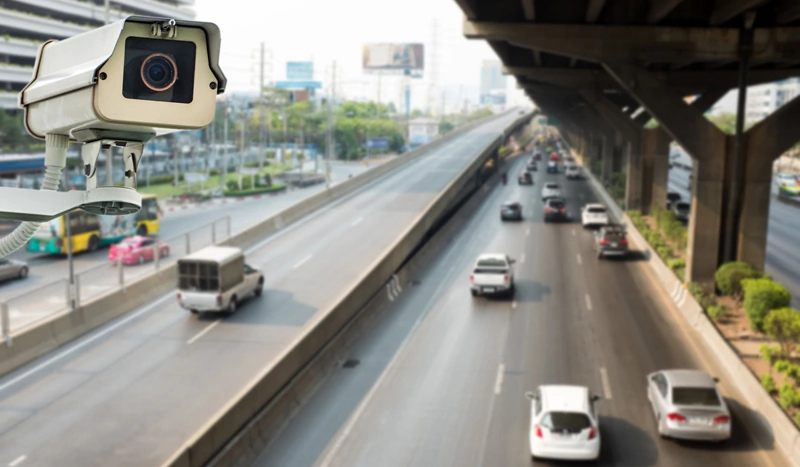 The cameras feature compact, robust housing (29 X 29×43 MM) which allows for easy installation - even in tight spaces. The compact form factor satisfies the requirements of transportation departments for discrete installation while providing efficient monitoring. The cameras are also shock-resistant so that camera-shake and blurred images can be avoided; GigE interfaces enable cable lengths of up to 100 meters.
Application Advantages of "33" Series Cameras
Camera interface can be connected to all types of traffic surveillance systems and radar. The cameras produce high-definition images, once connected and triggered.
The captured images are clear enough to identify plate numbers, types of vehicles and condition of drivers and passengers.
The cameras ensure excellent image quality - even under less-than-optimal conditions such as extreme temperatures, heavy rains, poor lighting, or thunderstorms.
The cameras offer a variety of image processing functions, including automatic gain, exposure control and automatic white balance.
The cameras are shock-resistant, so camera-shake and blurred images can be avoided.
Cable lengths of up to 100 meters are possible (GigE cameras).