Machine Vision for Automation: IA Shenzhen 2017
Published on July 26, 2017 by TIS Marketing.
"Made in China 2025," a government initiative not unlike Germany's "Industry 4.0," has mobilized unprecedented investments in Chinese industrial infrastructure - especially automation and robotics. As one of China's largest trading cities, Shenzhen is rapidly becoming China's main hub for the manufacturing of robotics and smart technologies making it the logical choice as host to one of the most popular and influential automation exhibitions in southern China: Industrial Automation Shenzhen.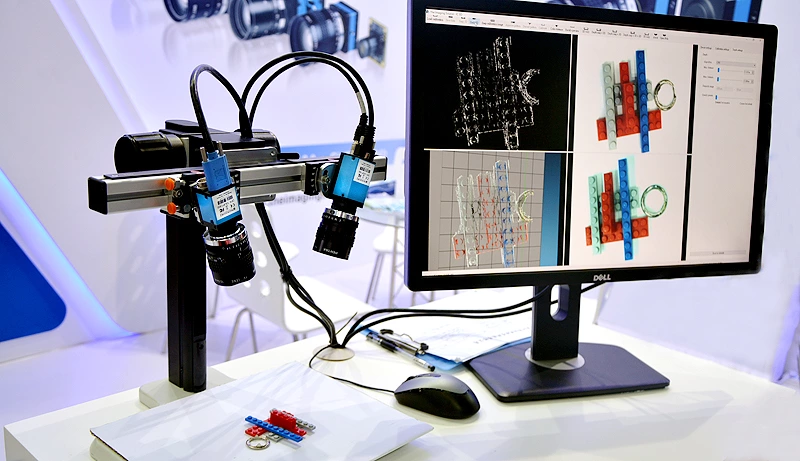 The Imaging Source and its partner, Sunvision, showcased their newest products at IA Shenzhen from June 28 - 30, 2017. Many visitors were interested in The Imaging Source's stereo 3D application, IC 3D. Compatible with a variety of industrial cameras from The Imaging Source, the system can be easily configured to fit application requirements.
Also on display were the 33 series USB 3.0 and GigE industrial cameras as well as the compact, high-resolution 42 MP industrial autofocus camera. Featuring some of the smallest and most sensitive Sony and On Semiconductor sensors available such as IMX264, IMX265 and PYTHON series, the cameras are designed for optimal integration into automation, production and robotic machine vision systems.