GigE Industrial Cameras & HALCON: A Proven Imaging Solution
Published on August 2, 2021 by TIS Marketing.
TIS Cameras: "Easy to Work with in a Complex Automation System"
Industrial automation solutions provider Teomsi Electric Company recently worked with Ecolor and WIP Industries Romania, manufacturers of flat-pack furniture, in the development of inspection systems to detect drill holes on furniture components. For the vision systems, Teomsi selected The Imaging Source's DMK33GX264, GigE industrial cameras, and MVTec's comprehensive machine vision software, HALCON.
Sergiu Vais, project manager at Teomsi, noted that his company selected The Imaging Source's industrial cameras for the projects' vision systems because the cameras are "easy to work within a complex automation system." The new inspection systems have enabled the manufacturers to significantly reduce the error rate, increasing customer satisfaction for the companies' largest customers, including a global furniture retailer.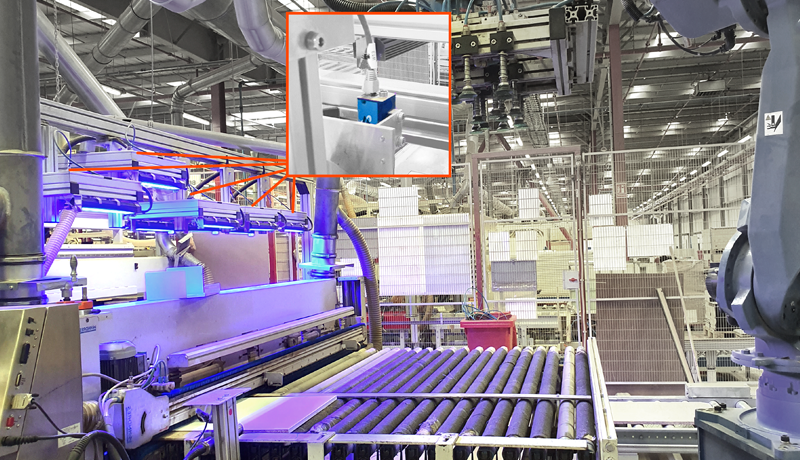 Reducing Product Error Rate
Furniture manufacturing is a multi-stage process, but perhaps the most crucial step comes during milling and drilling as the correct arrangement of drilled holes means success or failure for the consumer when assembling the final product. Manual inspection of such pieces is often time-intensive and prone to error due to human and environmental factors on the shop floor. An automated visual inspection system, on the other hand, provides a persistent and highly-accurate solution with replicable, and rapid results. The challenge: deliver a proven and reliable, automated visual inspection system to reduce the product error rate.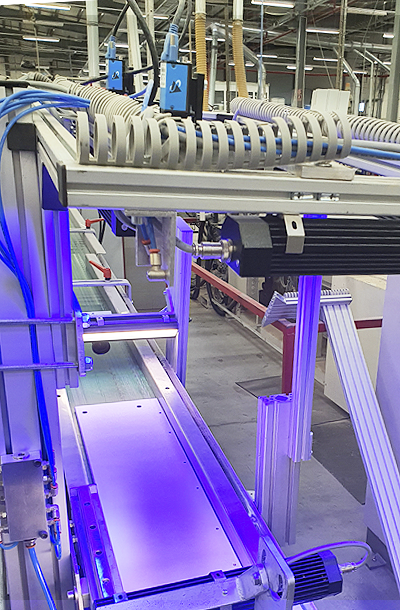 It Starts with an Image
A robust inspection process begins with a quality image, and the 5 MP, global-shutter CMOS cameras Teomsi selected are ideal for imaging moving objects while delivering sharp, distortion-free images. The GigE-Vision-compliant industrial cameras also ensure efficient camera upgrades with no additional programming. In the four-camera system developed for WIP Industries Romania (left), specially-positioned monochrome cameras capture the drill holes from different viewing angles. HALCON further processes the images, returning an "OK"/"NOK" value for the part.
HALCON's rich feature set and well-defined architecture allowed for a fast, flexible development process. Fully leveraging The Imaging Source's HALCON support team and 30 years of machine vision experience, Teomsi has delivered automated inspection systems, which now consistently provide higher throughput and improved product quality for Ecolor and WIP Industries Romania.