Taipei International Industrial Automation Exhibition 2022
Published on September 9, 2022 by TIS Marketing.
The Imaging Source and its partners exhibited at the 2022 Taipei International Industrial Automation from August 24 - 27, 2022. Located in the Nangang Exhibition Hall, the trade fair gathered over 1,200 exhibitors and almost 200,000 visitors.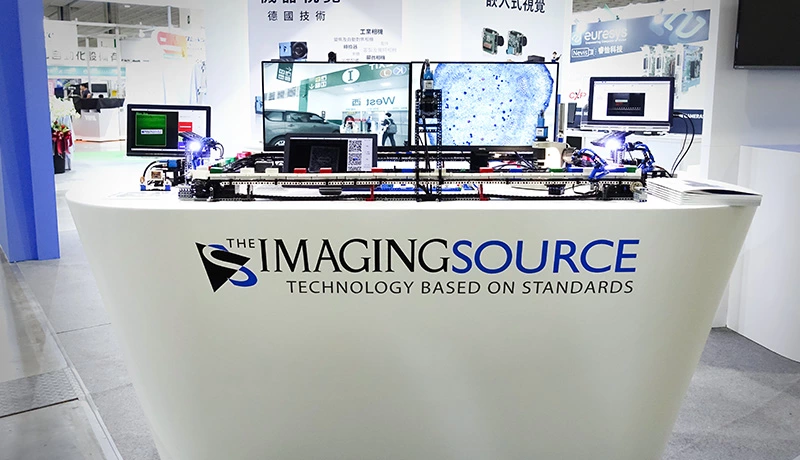 A live toy "factory" highlighted the performance of The Imaging Source's latest 38 Series USB and 38 Series GigE cameras (Sony Pregius S CMOS sensors, up to 24.5 MP) by demonstrating in-line inspection tasks such as pattern match, color identification, barcode reading, and object counting. The table also included a demonstration of The Imaging Source's microscopy cameras (histology specimen) and a live embedded vision demo of a mask-recognition application using The Imaging Source's development kit for NVIDIA® Jetson Nano™.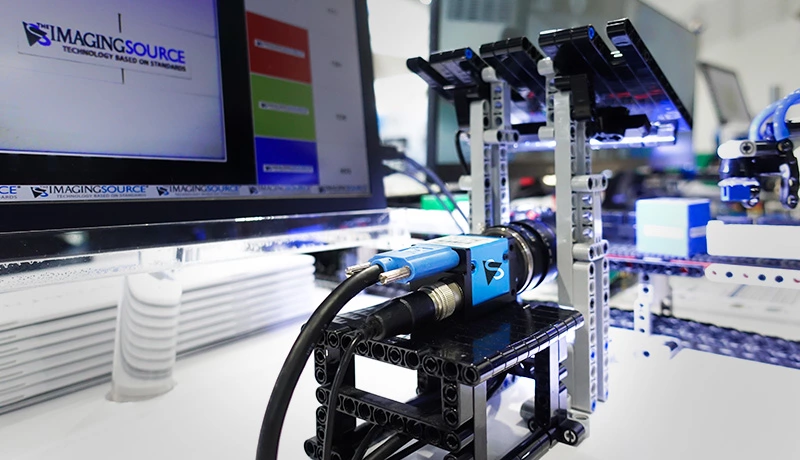 In a separate demonstration, a bundled vision solution using The Imaging Source's 36M camera (MIPI CSI-2 interface) and an NVIDIA® Jetson Xavier™ NX SoM showcased pose extraction to visitors.