MVTec Releases HALCON 22.11: Customers save up to 25%
Published on November 7, 2022 by TIS Marketing.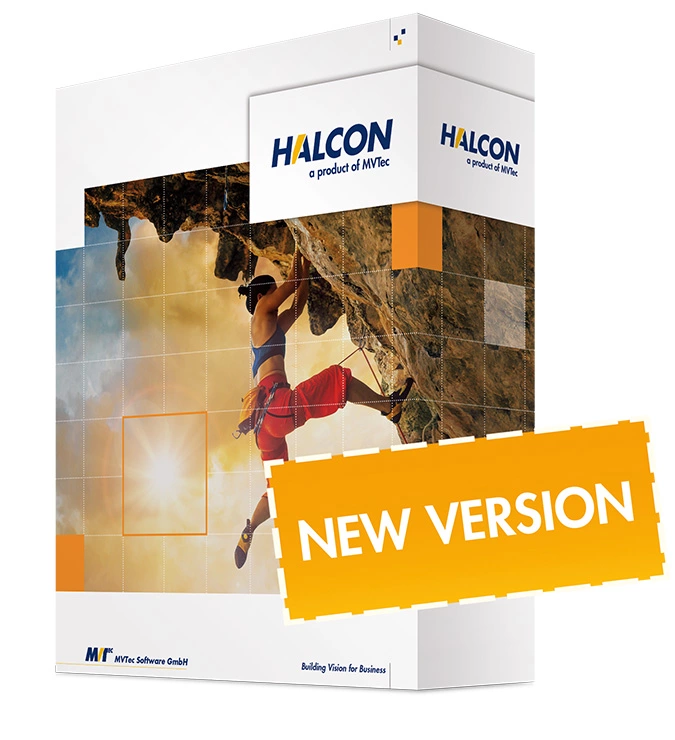 On November 22, 2022, MVTec will release HALCON 22.11. This release includes a targeted use of deep learning which raises existing machine vision technologies to new levels, allowing for the efficient automation of complex applications. For example by combining 3D vision and deep learning for the first time, HALCON's 3D Gripping Point Detection robustly detects object surfaces suitable for suction grippers. This new HALCON version will be released simultaneously for the HALCON Steady and HALCON Progress editions, meaning HALCON Steady customers will have access to the many new features available from the last three Progress releases, including global context anomaly detection, training for deep OCR, and optimized identification technologies.
To learn all about the new features of HALCON 22.11, MVTec will offer a webinar to show customers how they can improve their machine vision applications with the new HALCON 22.11 functionalities. The webinar takes place on November 23, 2022 at 9:00 CET.
Limited-time Offer!
To celebrate the release of HALCON 22.11 and MVTec's 25th anniversary, customers will receive a 25% discount on all HALCON Steady 22.11 SDK products from November 22 to December 16, 2022. This discount applies to new licenses, upgrades and deep learning add-ons for the HALCON Steady edition.
Additionally, each new SDK subscription for HALCON Progress received during the campaign period will be extended by 25 weeks at no additional charge (thereafter extended for the regular 12 months).
To take advantage of the special discounted price, please contact our HALCON pre-sales engineers who will send you a quotation for your specific requirements.
Please Note: The Imaging Source is a certified MVTec distributor for Germany, Austria, Switzerland and number of other countries around the world. Find the authorized MVTec distributor for your country.