Integrator Profile: Customized Image Processing Solutions by phil-vision GmbH
Published on November 21, 2022 by TIS Marketing.
Image processing is used in a wide variety of applications and requires not only a comprehensive portfolio of high-performance cameras, but also experienced system integrators to implement the vision solutions. For years, phil-vision has worked successfully with The Imaging Source to deliver a range of custom vision solutions to their customers. From industrial optical inspection systems for printed circuit board coating to 3D camera systems for automated wall production of modular housings, phil-vision's decades of combined experience enables them to realize smart, customized solutions for demanding vision tasks in a wide range of industries and applications.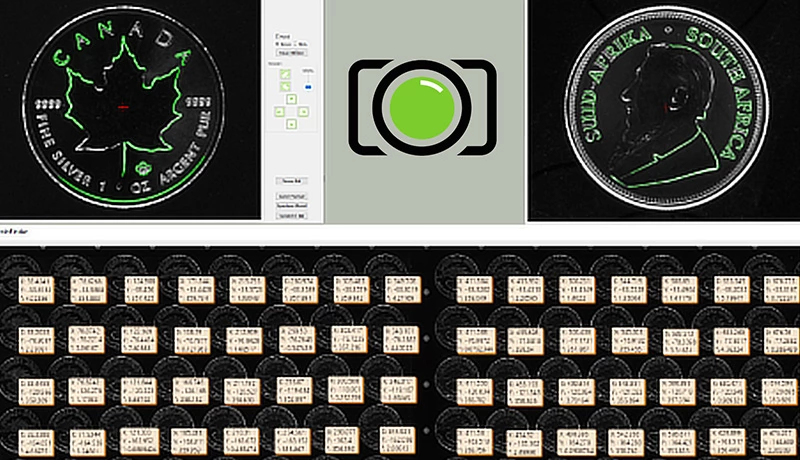 GigE: One Interface - a Variety of Applications
Patrick Gailer, Managing Director of >phil-vision commented, "whenever easy handling and integration and a perfect interaction with HALCON is required, The Imaging Source industrial cameras are used." For many of their applications, phil-vision uses The Imaging Source's GigE industrial cameras. Versatile GigE Vision cameras are widely used in industrial applications because of their simplicity, performance, and value: simplified system integration via GigE Vision compliance, single-cable design (PoE), longer possible cable lengths without sacrificing data transfer rates. As a system integrator, phil-vision has generously supplied us with some of their recent applications using The Imaging Source's GigE industrial cameras.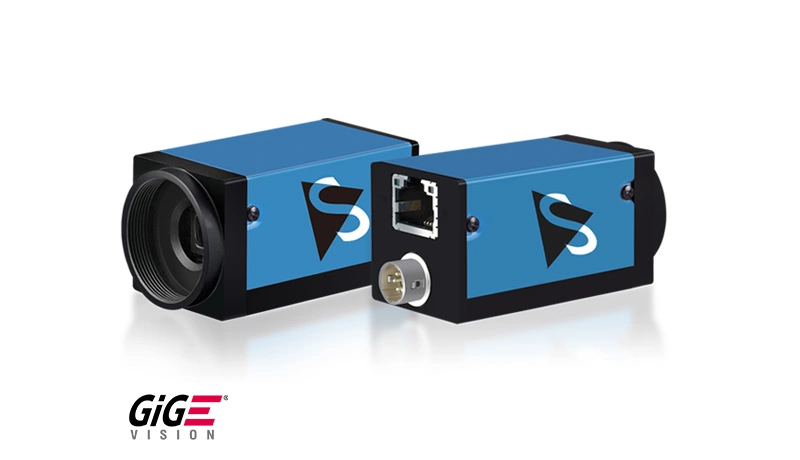 Electronics: For a PCB coating system, The Imaging Source's GigE color cameras were used to create an optical inspection application. The vision system reads barcodes and plain text on the objects (OCR), as well as determining the position and location of fiducials (registration marks). In addition to delivering the respective live images, individual images are stitched to display entire assemblies. In the application, 12 images have to be merged seamlessly, which is ensured by a previous calibration and equalization as well as a very homogeneous lighting concept. The customer receives all cameras pre-calibrated by phil-vision after which only small adjustments to the x/y position are made. Patrick Geiler remarked, "this volume application needed robust industrial cameras with an excellent price/resolution ratio which The Imaging Source consistently provides us with."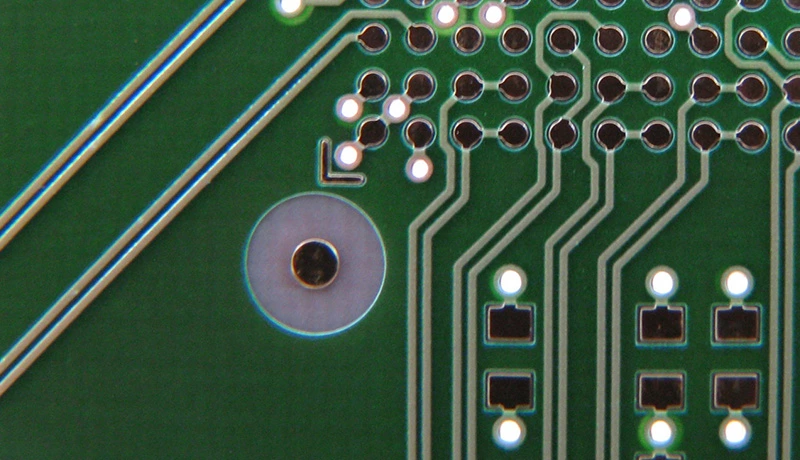 Technical Ceramics Manufacturer: For a manufacturer of technical ceramics, phil-vision developed a system for the inspection of ceramic components. As a volume application, this vision solution also required affordable, robust cameras: GigE color cameras are used to capture position/rotation and position of the ceramic parts for transfer to robots. A special challenge of the application was the fact that the parts can be printed or unprinted and a highly accurate positioning of the respective "centers" has to be done correctly in any case.
Print Production: In the printing industry, 3 MP GigE color cameras (DFK 33GX265) are being used to develop a stand-alone system for automated optical fold quality control for a leading manufacturer of folding machines. Under controlled lighting conditions, two highly sensitive color cameras image the folded sheets whereupon the accuracy of the fold is determined by measuring the cutting mark position relative to the outer edge of the paper. Moving at speeds of up to 180 m/s, the system cannot be stopped for measurement and the total process time per sheet is limited to 40 ms. Here, too, the fast, small cameras from TIS were the perfect solution.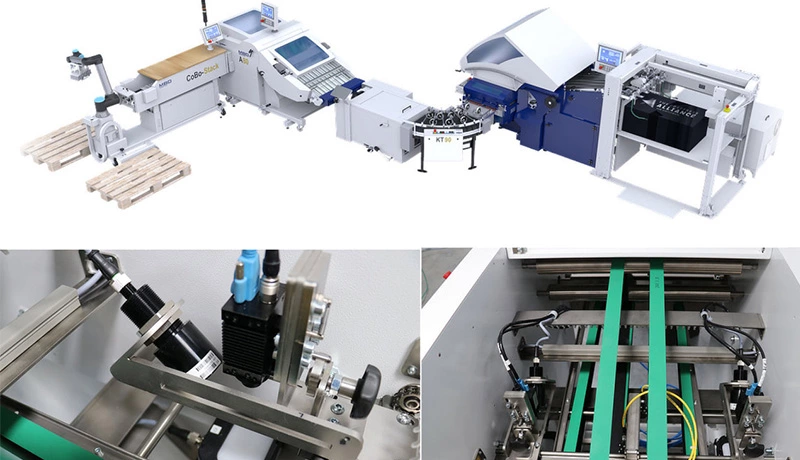 Special-Purpose Machine Manufacturer - Modular Housing: A particularly challenging example comes from the modular house construction industry: phil-vision developed 3D camera systems for automated planking of wall elements for a manufacturer of special machinery in the prefabricated house production sector. A state-of-the-art 3D camera system detects the respective panel position and transfers the exact position data to a robot, which then takes over the precise planking. The system consists of eight DMK 33GX183 20 MP GigE monochrome cameras and two pattern projectors. The four stereo systems generate a complete point cloud with just one shot. Each board, cellulose or sheetrock wall is unique and, in terms of tolerances, is manufactured to lower tolerances than the required positioning accuracy. At the same time, this automation requires an enormous degree of robustness and precision. For example, 4 cubic meters of measurement volume must be measured to 0.1 mm accuracy in 3D within 8 seconds.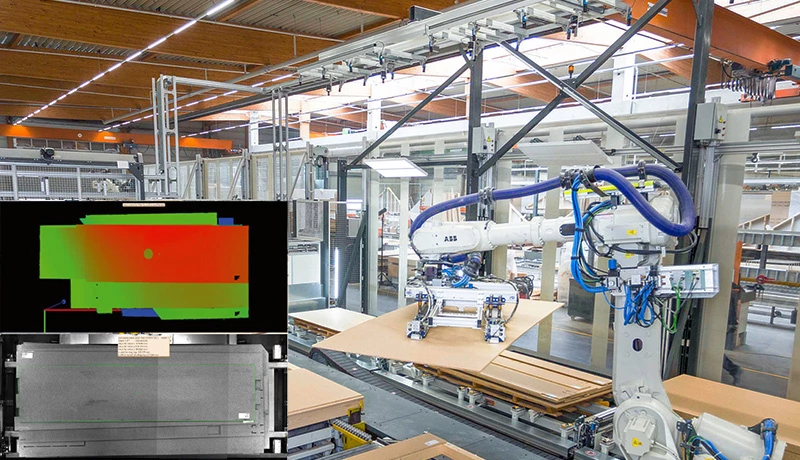 Years of Successful Cooperation
Expert integrators like phil-vision bring the latest vision and automation technologies to the shop floor. Roozbeh Saraei (Sales Engineer from The Imaging Source) who has worked with phil-vision on many projects commented, "In every machine vision system, it is critical to realize the best possible image. phil-vision's extensive image processing expertise enables them to find the best solution for the application-especially with more challenging projects where lighting is key to create strong contrast definition or where HALCON plays a critical role in the application. They've been a dependable and trusted partner for many years."
In reference to the many years of successful cooperation with The Imaging Source, Patrick Gailer commented: "In addition to high-performance products, fast response times to our questions are enormously important to us. Uncomplicated and technically very competent, The Imaging Source is a reliable, long-term partner. Especially with more complex technical questions, the experts in Bremen always deliver rapid, skilled support. The combination of German design and low-cost production in Asia means that TIS is able to offer cameras with an excellent price/performance ratio, which we are happy to use for a wide variety of applications."
Many thanks to phil-vision GmbH for texts and images.