TIS at embedded world 2023: 5 Reasons to Stop By
Published on February 1, 2023 by TIS Marketing.
From March 14 - 16, 2023, The Imaging Source's technical sales and project managers will be staffing the booth at embedded world in Nuremburg, Germany. Located in the embedded vision area (Hall 2, Stand 540) The Imaging Source will highlight the latest devleopments from our embedded vision portfolio:
Edge Camera (Live Demo): 5 MP smart camera with NVIDIA® Jetson Xavier™ NX platform running MVTec HALCON
6-Channel Carrier Board (Live Demo): 6 FPD-Link III cameras and NVIDIA Jetson Xavier NX SoM event-triggered tracking in a marble run
IP67-Rated FPD-Link III Cameras (Live Demo) withstand water challenge
MIPI CSI-2 Cameras
Complete Industrial Camera Portfolio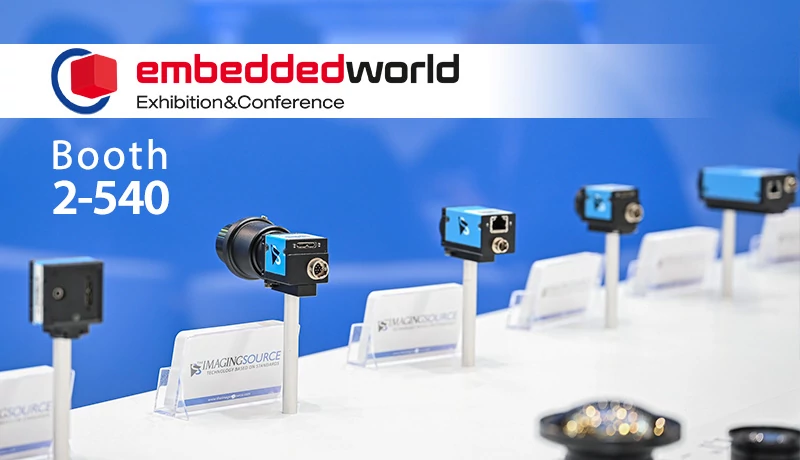 Need tickets for embedded world 2023?
We have a limited number of complimentary tickets available for the show. If you are interested, please contact our sales department. They will supply you with a code that can be redeemed on the embedded world website.
Would you like to speak with a technical sales representative at embedded world 2023?
If you have an application that you would like to discuss in detail, we encourage you to make an appointment with a member of our technical sales staff.