We've Updated our Website!
Published on February 26, 2023 by TIS Marketing.
After many months of hard work and dedication from The Imaging Source team, we are pleased to announce the launch of our updated and improved website!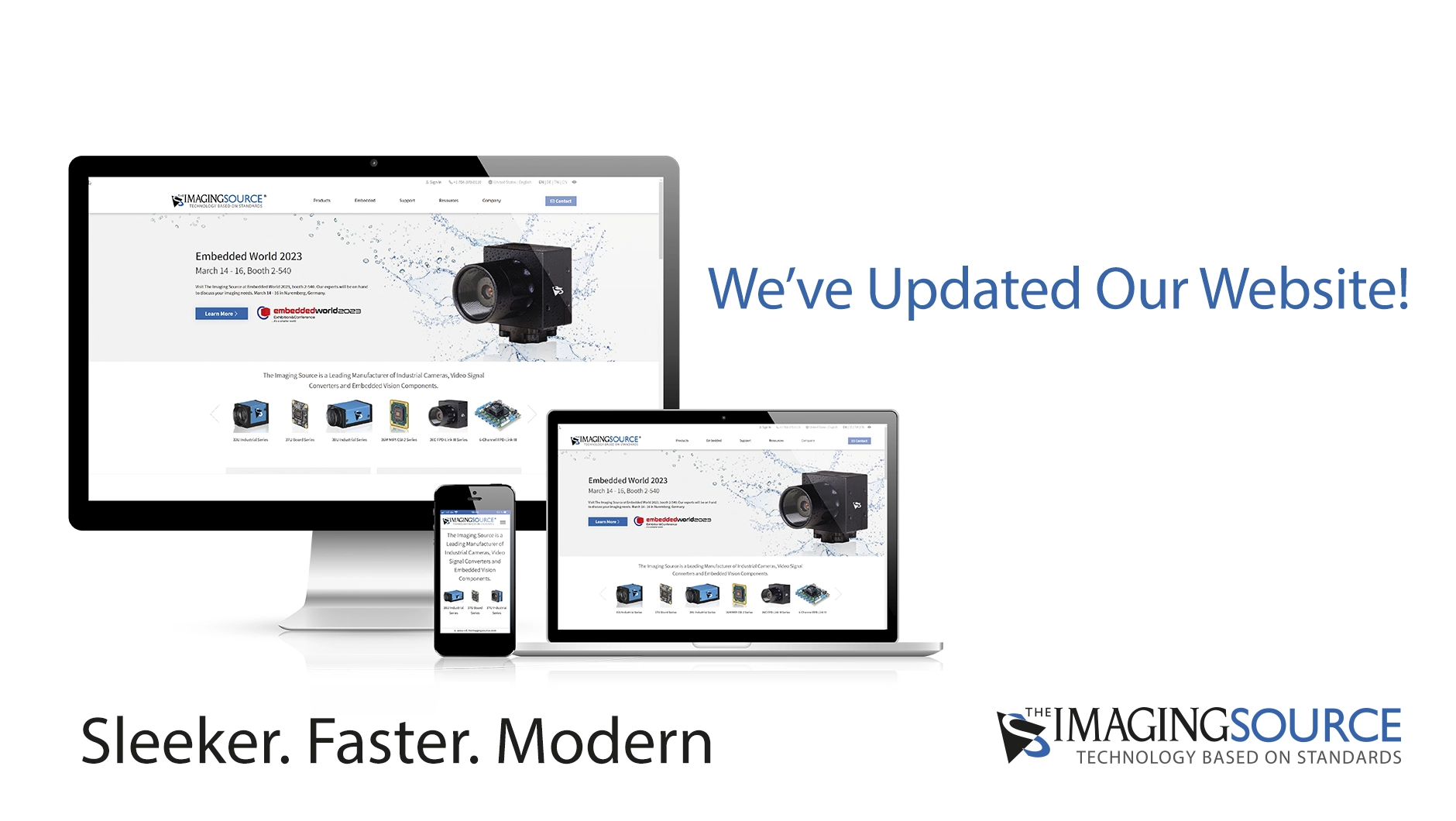 As a leading manufacturer of industrial imaging products for machine vision applications, our primary goal during the redesign process was to create a more modern and responsive resource for our users. Specifically, we focused on making it easier for visitors to learn, locate and request the relevant industrial camera information required for their particular vision application.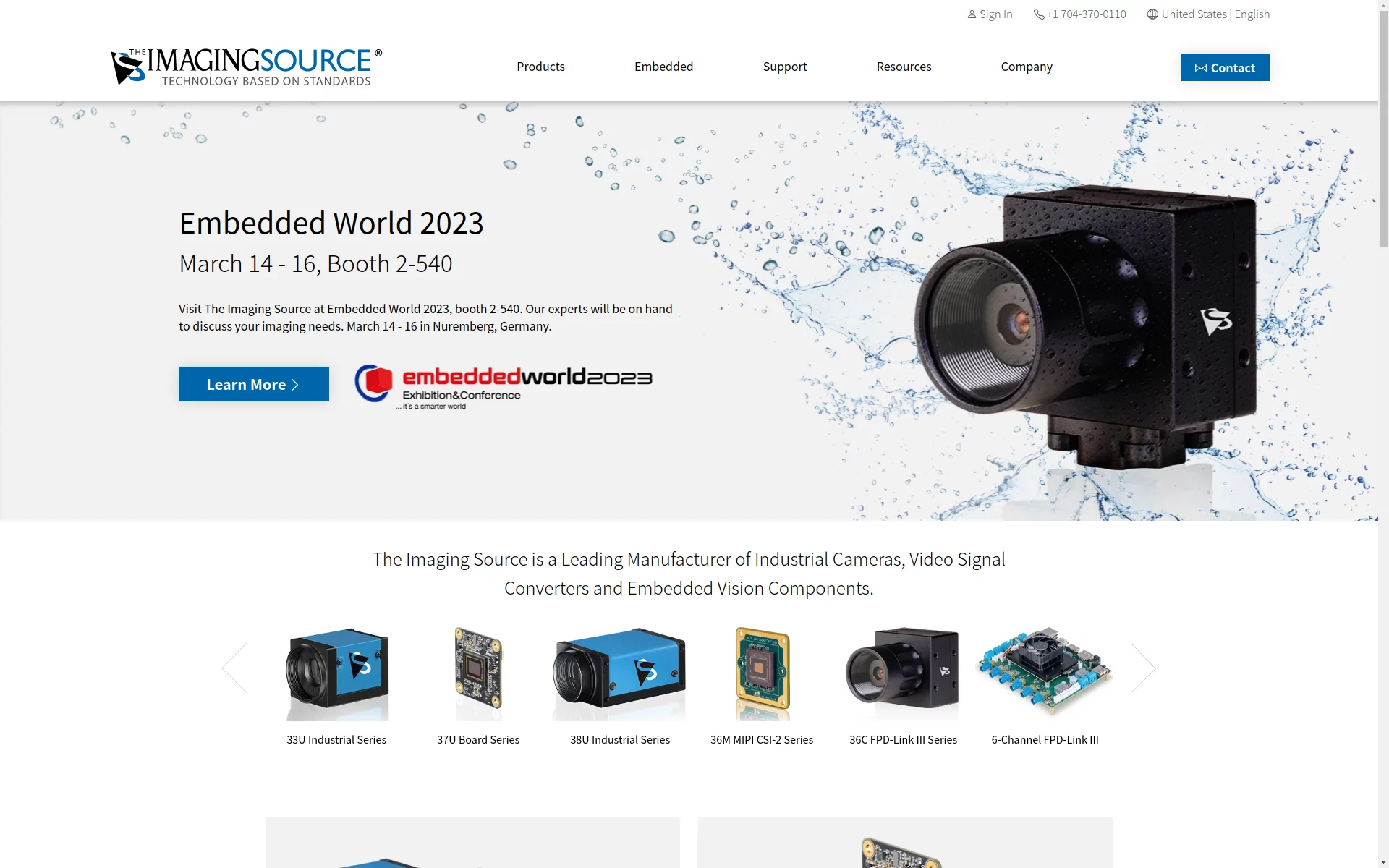 Now, website users can click the Get Quotation button and add multiple camera models and camera quantities to their quotation cart for fast and easy quotation requests. Our Resources section will help visitors stay up to date on our latest product announcements, workshops, trade shows, and product catalog.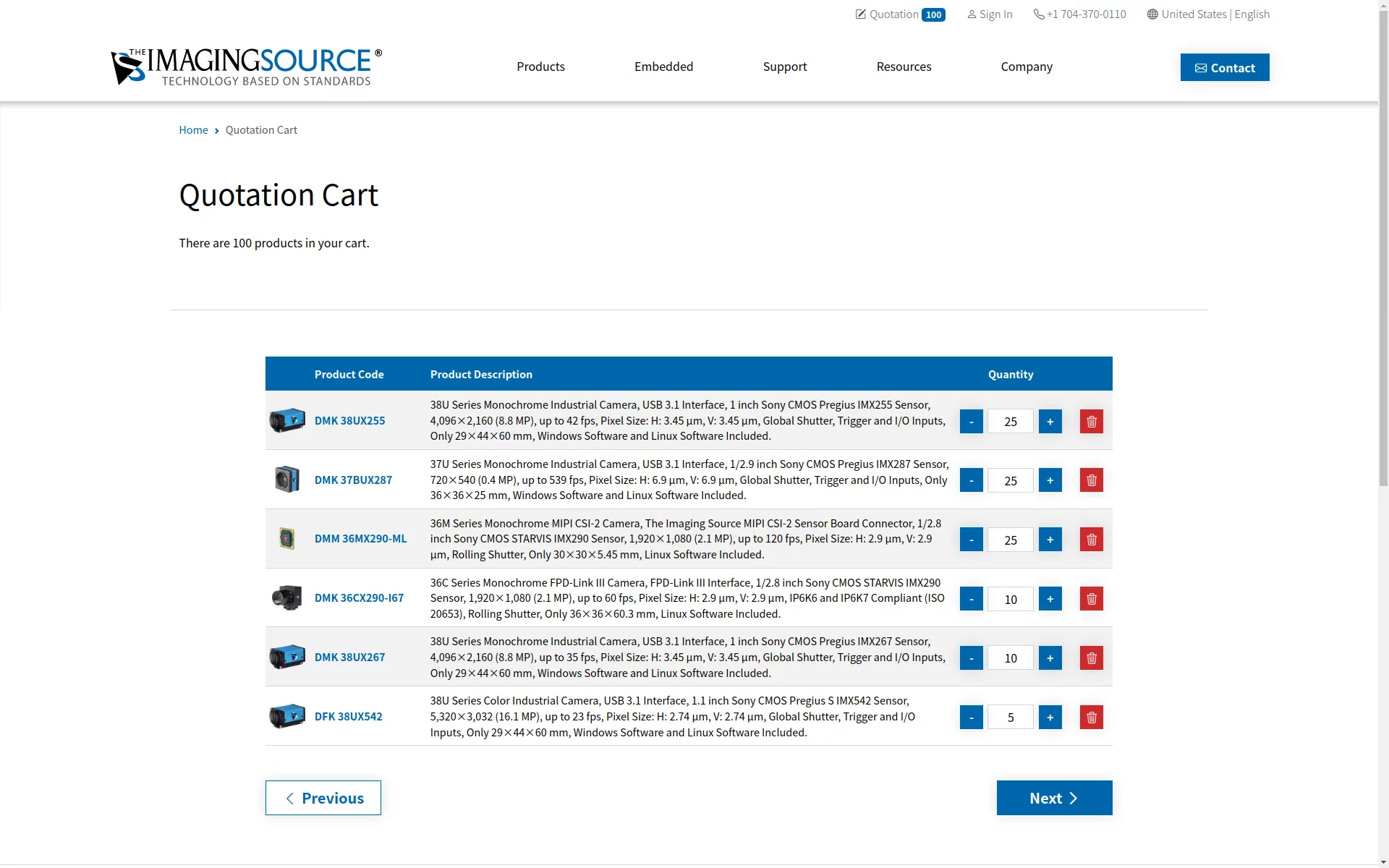 The expanded Embedded section includes Edge Cameras, MIPI CSI-2 and FPD-Link III Cameras, Carrier Boards, Deserializer Boards, Development Kits, Software, Optics and Accessories. The MIPI CSI-2 pages showcase the 36M and 36A camera series. These cameras offer direct camera-to-processor links with low latency and small hardware footprint, making them ideal for computer vision applications using machine learning. The FPD-Link III range includes the 36C Series cameras, which offer full MIPI CSI-2 camera functionality and allow for cable lengths of up to 15 m between sensor and computer platform. The 36C Series also includes IP67-rated cameras for added protection against dust and moisture.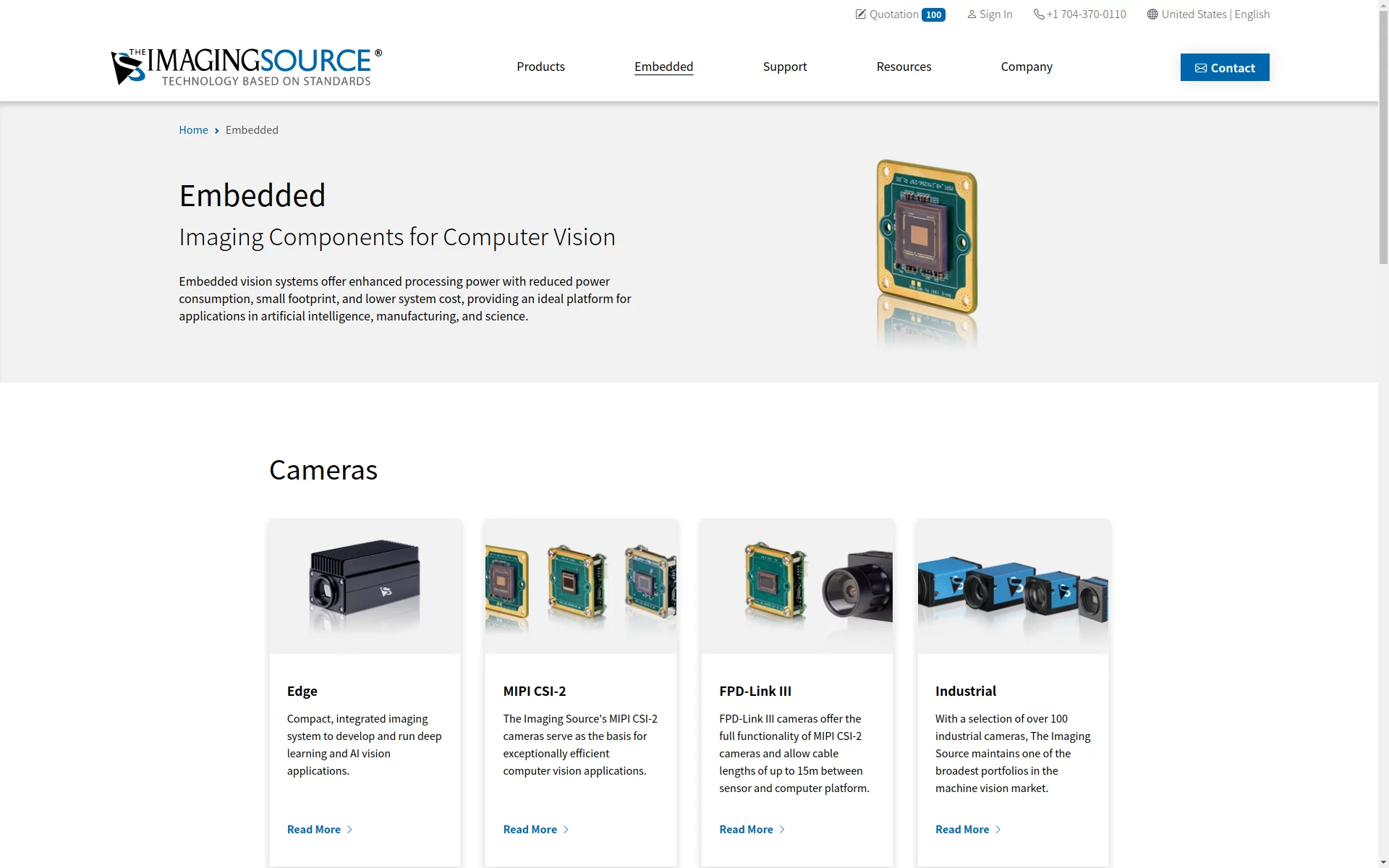 We will continue to add improvements and features to the site, so keep checking back in with us.
We hope you enjoy our new look!