The Imaging Source 2020 Catalog - Download Now!
Published on January 24, 2020 by TIS Marketing.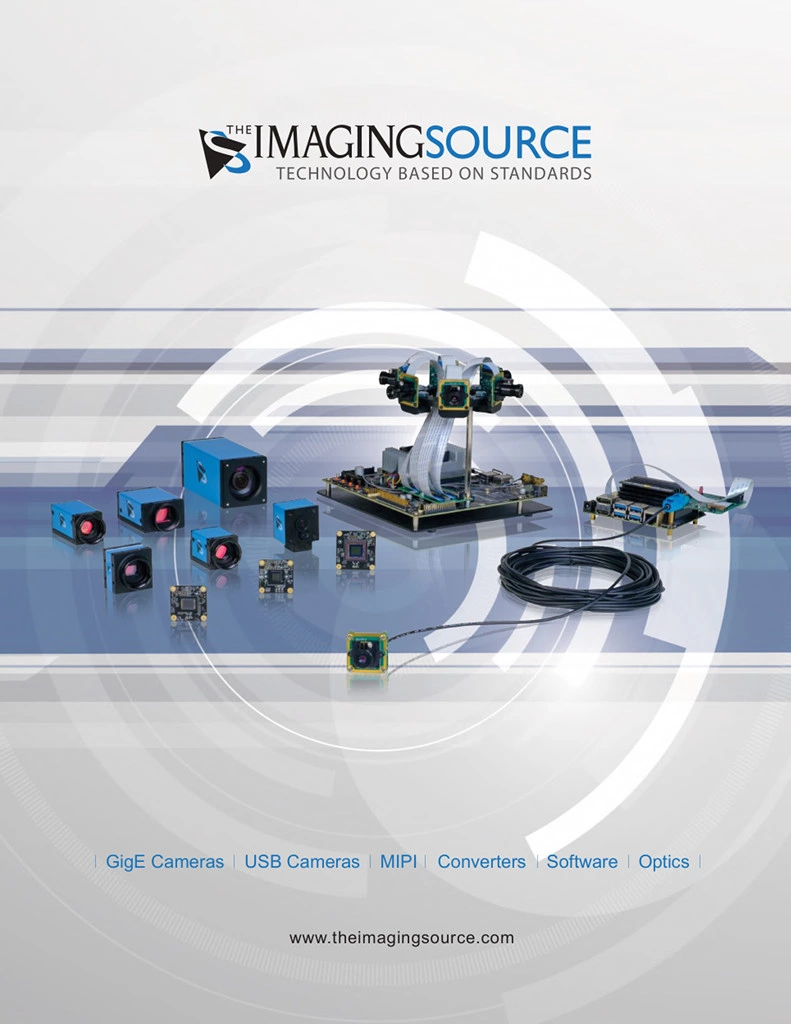 Since 1990, The Imaging Source has been delivering high-performance industrial cameras for automation, quality control, logistics and medical/pharmaceutical applications. The Imaging Source's 2020 catalog features a wide variety of industrial and board-level cameras based on the latest Sony and ONSemi sensors. New product offerings include:
NVIDIA development kits
MIPI board cameras
FPD-Link III board cameras
FPD-Link III IP67 housed cameras
Polarization cameras
20x optical zoom cameras
In addition to our comprehensive camera portfolio, The Imaging Source also provides an extensive range of lenses and accessories.
You can immediately download the catalog (no registration required):