New 37 Series Cameras Featuring Sony STARVIS IMX462
Published on December 1, 2021 by TIS Marketing.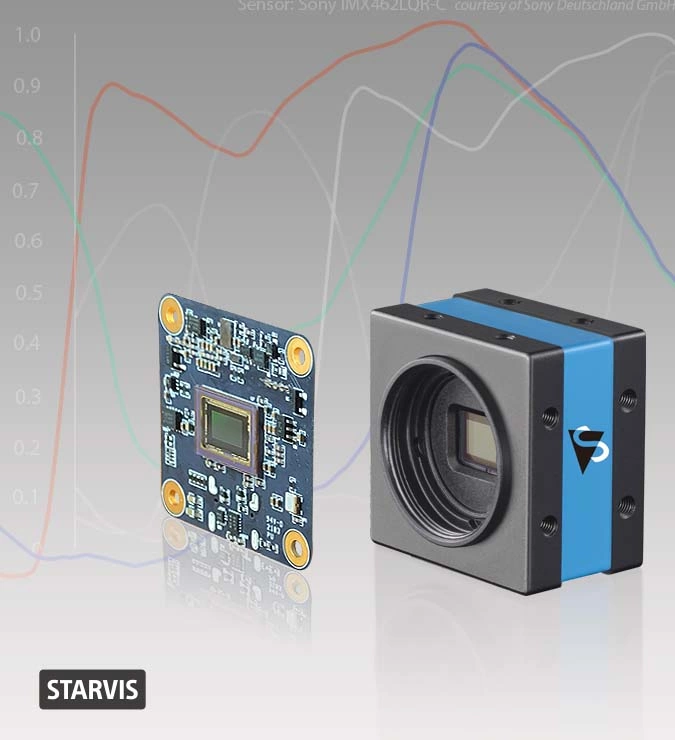 The Imaging Source announces the addition of the Sony STARVIS IMX462 sensor to its 37 Series industrial and board-level color cameras.
These new rolling-shutter CMOS sensors display the following characteristics:- Resolution: 2.1 MP, (1,920px × 1,080px)
Sensor Format: 1/2.8"
Pixel Format: H: 2.9 µm, V: 2.9 µm
Excellent image quality in visible and NIR light regions
DFK 37AUX462 - Industrial Camera
DFK 37BUX462 - Industrial Camera
Cameras featuring Sony's IMX462 STARVIS sensors are ideal for low-light applications in security, inspection and microscopy.
Please feel free to contact our sales team with any questions or inquiries.