Industrial Cameras Deliver the Data for Automated Visual Inspection (Case Study)
Published on April 11, 2023 by TIS Marketing.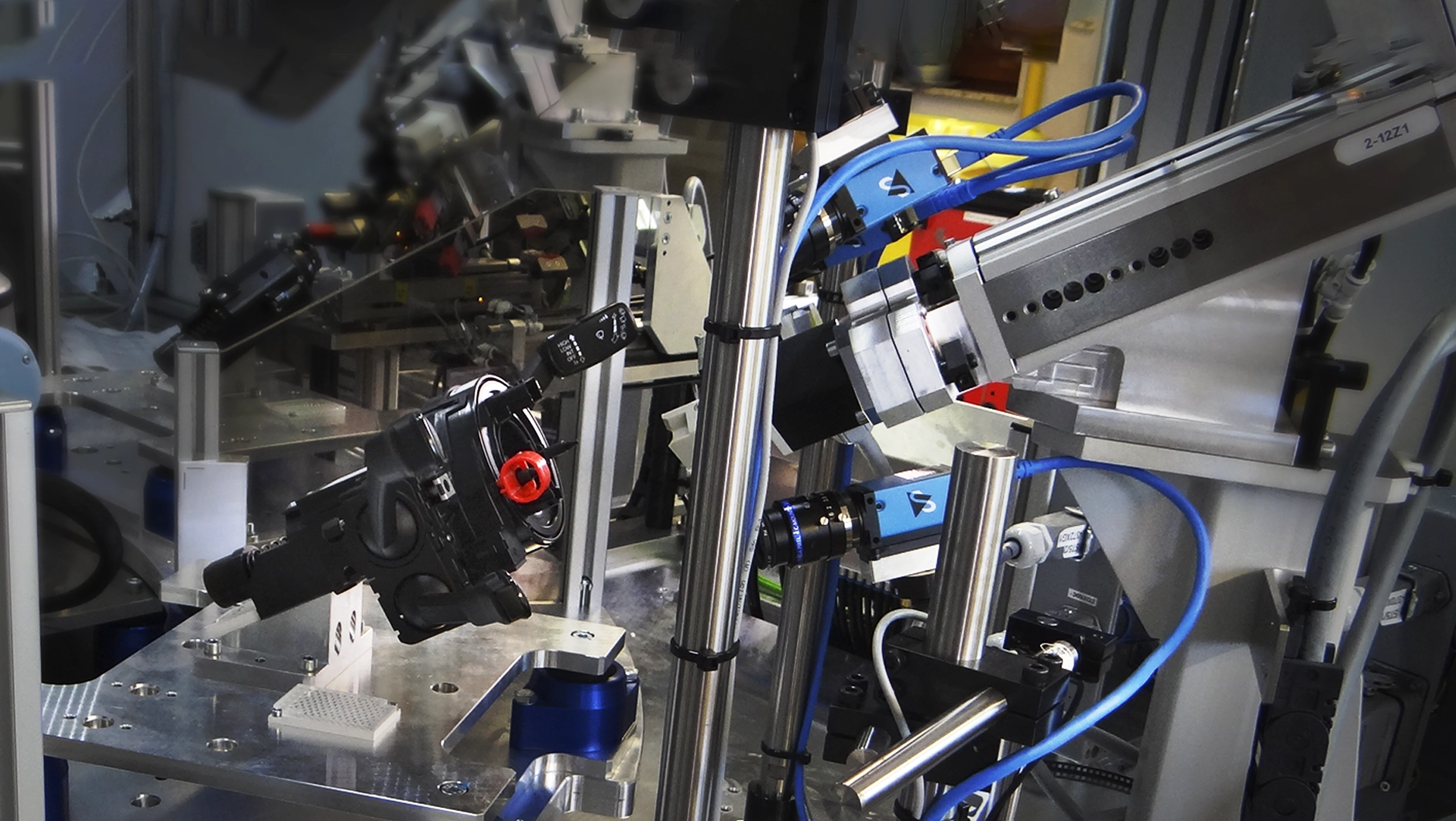 Industrial Cameras Help Industry Move Toward a Zero Defects Objective
Automotive manufacturers know that even the slightest error can be a costly mistake. Poor quality management can trigger recalls and tarnish brand reputation. That's why the industry is focused on a zero defects objective. It's not just a catchy phrase, it's a mission to ensure that every single product meets the highest standards of quality, traceability, and transparency.
Critical to achieving these goals are the test equipment systems automotive manufacturers and tier-1 suppliers rely on. Not only do testing benches complete product inspection tasks, but they have come to be a quantitative feedback node to identify and eliminate problems throughout the production process. This quantitative feedback is provided by a control loop that involves defining, measuring, analyzing, improving, and controlling every step of the production process. And the force driving this control loop? Data.
Of particular importance is image data. For decades, test equipment manufacturers have been using industrial cameras and automated visual inspection (AVI) systems in their test benches. As machine vision technology has matured, advances in sensors, processors and software methodologies have allowed test equipment manufacturers to implement image processing technology in more and increasingly complex application areas.
Modern Testing Equipment Ensures Highest Testing Accuracy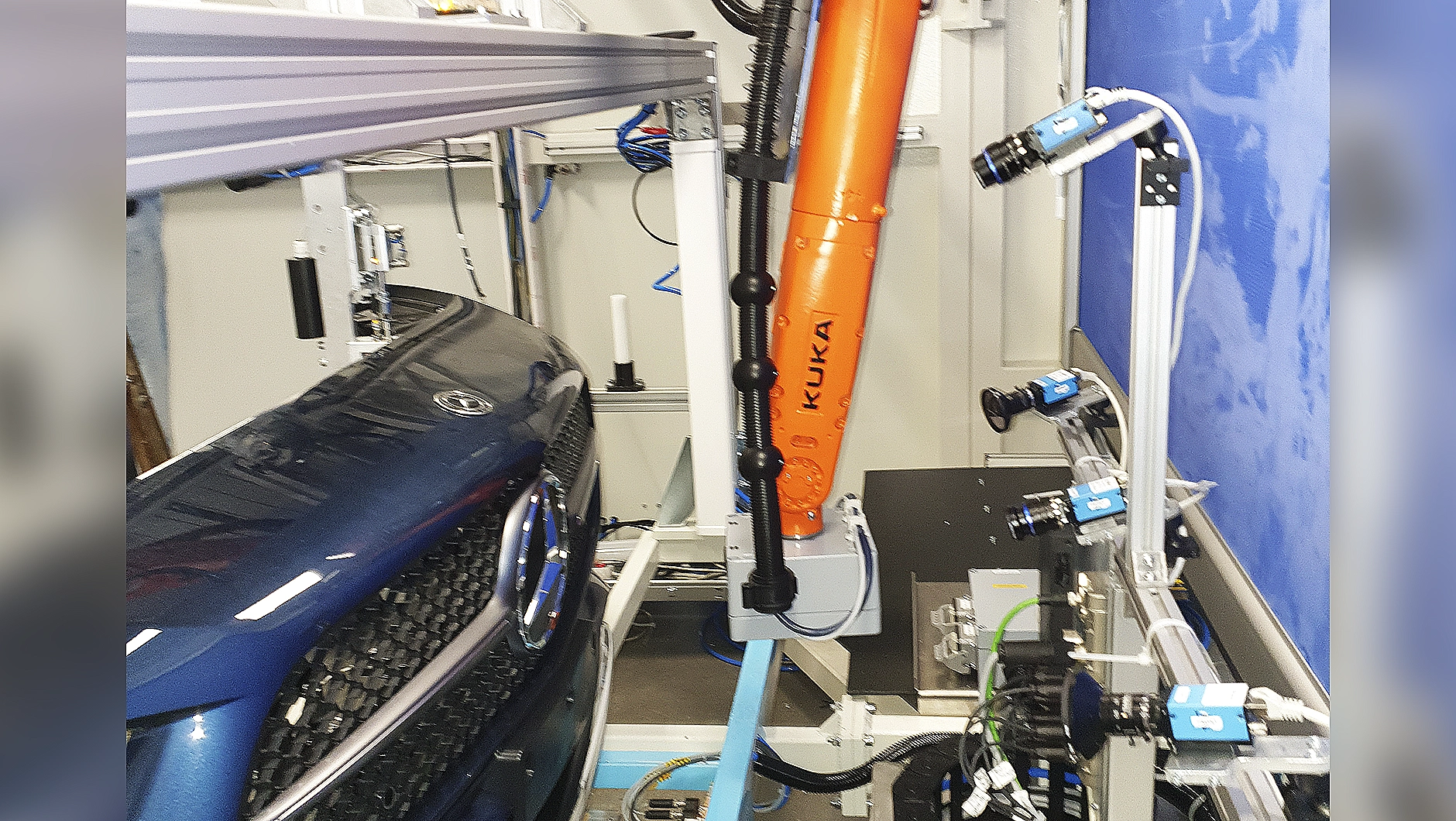 The manufacturing control loop starts with the subassembly suppliers who provide critical components like steering columns, doors panels, and bumpers to automotive OEMs. For nearly three decades, ITgroup has provided application-specific, modular test equipment as well as related calibration services and equipment integration to notable tier-1 automotive suppliers.
ITgroup's extensive experience and commitment enable them to always deliver the most robust and accurate data possible. Whether the application is best suited to a more standard 2D inspection approach or makes use of ITgroup's latest 3D-enabled inspection bench, one hardware component connects them all: GigE industrial cameras from The Imaging Source. ITgroup uses a variety of The Imaging Source GigE cameras in its testing equipment-from 5 MP to 20 MP depending on the application. Ingmar Troniarsky, General Manager of ITgroup, commented, "We use GigE cameras from The Imaging Source because of their form factor, reliability and price."
GigE Industrial Cameras: High Resolution and Reliability in a Compact Form Factor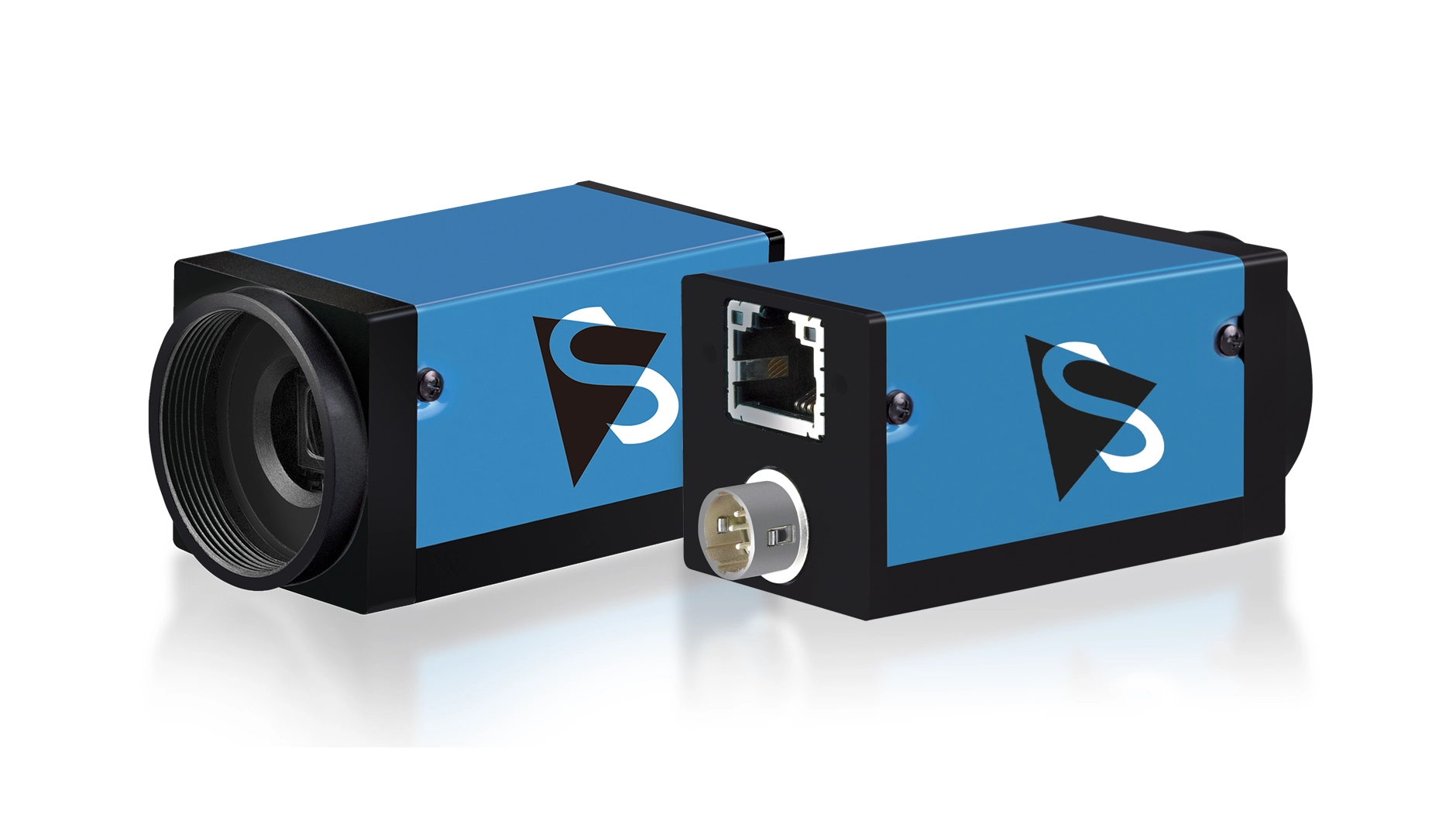 The robust GigE industrial cameras deliver image data for multiple tasks during the inspection process including presence detection, surface inspection, measurement, as well as digital photo documentation. GigE cameras are capable of transferring large amounts of data at high speeds, making them well-suited for high-resolution and high-speed imaging applications. Additionally, the cameras' standard Ethernet protocols such as GigE Vision, allows them to be easily integrated into existing systems, simplifying the integration process. The cameras use standard Ethernet cables with PoE (Power over Ethernet) and work well in applications where there are greater distances between camera and host computer with cable lengths of up to 100 meters.
HDR Imaging Supports Inspection Systems
Since the quality of colored surfaces such as trims and painted surfaces are often part of the inspection criteria, ITgroup frequently integrates color cameras in their testing equipment. In the manufacture of a typical car door, for example, a variety of materials are used: painted surfaces, metals, smooth and matt plastics, glass. This often results in areas of high contrast in an image's brightest and darkest areas. The cameras' high dynamic range (HDR) imaging uses multiple synchronized exposures to deliver an optimized exposure, producing good image detail regardless of object contrast. Mr. Troniarsky remarked, "HDR supports our inspection systems in detecting even the slightest deviations from the standard value and thus detecting defects more efficiently."
Multi-Camera Systems for Defect-Free Door Panels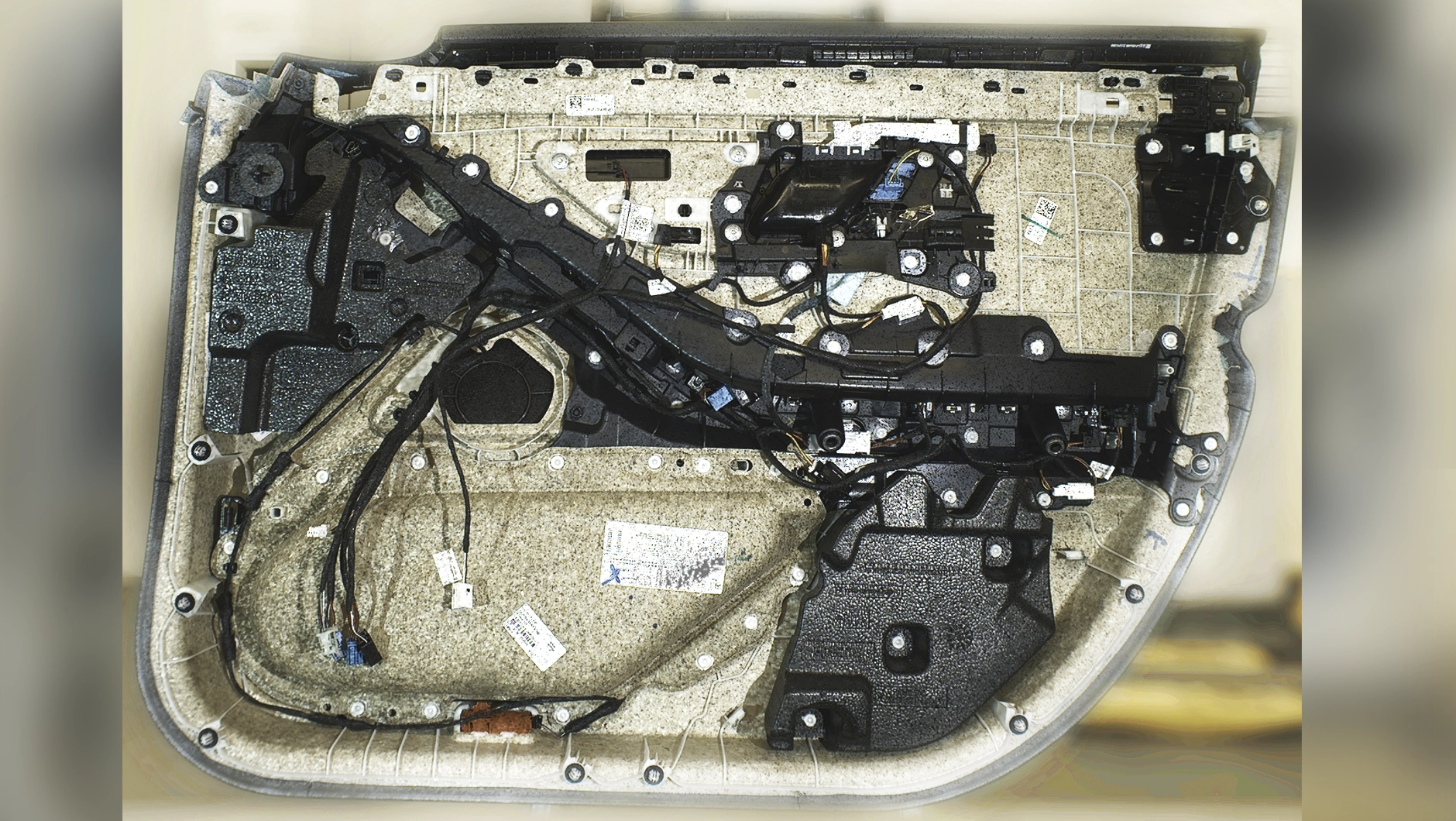 Automotive door panels are an example of a subassembly that must be rigorously checked before being built into the final product. Long gone are the days when the only function of the inner door panels was to guard against leaks and wind noise. Modern automotive door panels have become high functional density modules, especially in luxury class vehicles, and contain a variety of mechanical, electrical and decorative components: latches, ambient lighting, speakers, window switches, mirrors, locks, trim and paneling. High functional density combined with the trend towards increasingly individualized products means that automotive manufacturers rely on modular designs for cost-effective production and testing of complex subassemblies.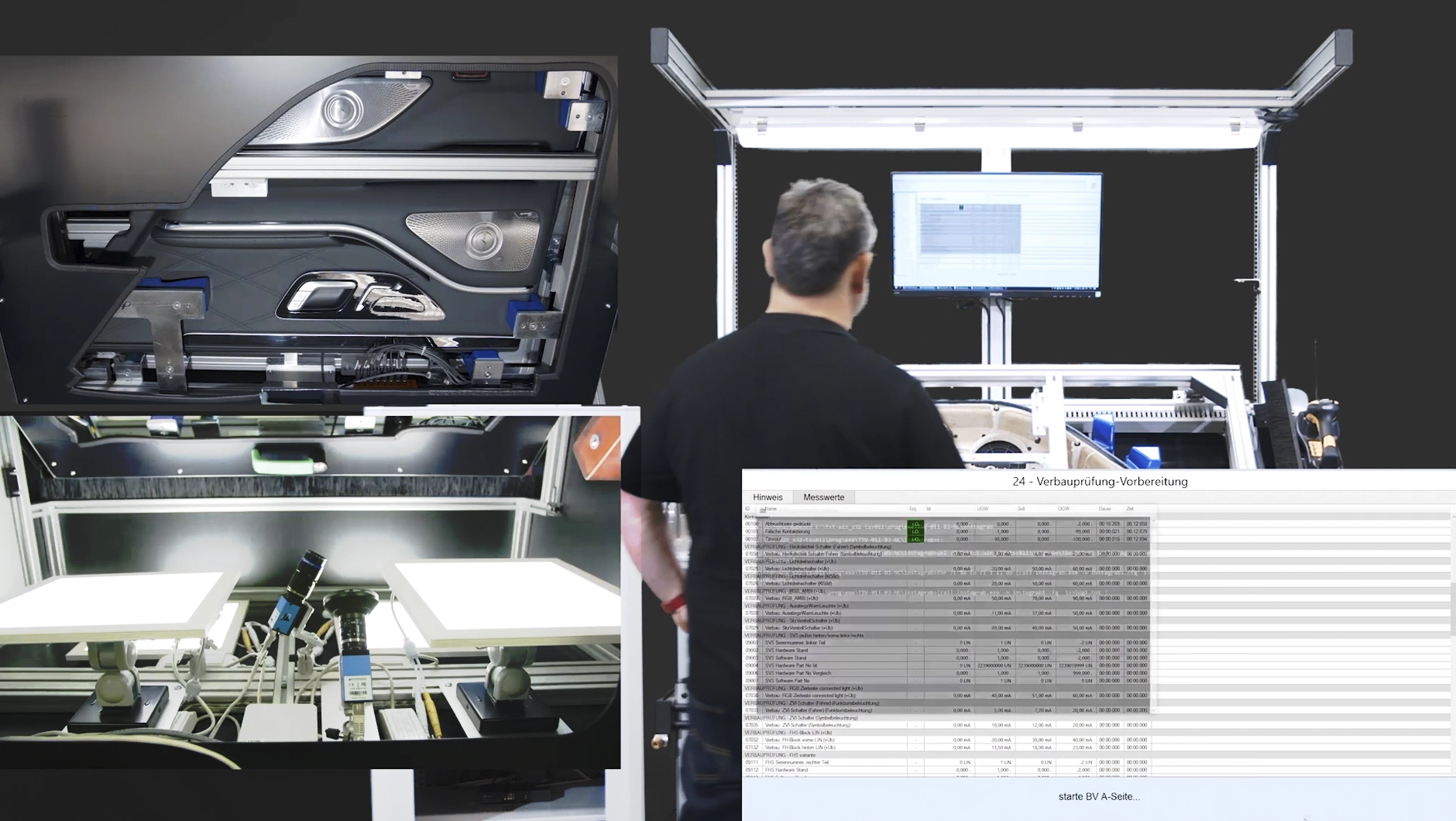 Depending on the type of panel being inspected and the customer's testing criteria, a multi-camera system takes numerous images which are then processed by the imaging software to determine, for example, the presence, dimensional accuracy, location and gaps between components such as adhesive beads, weld studs, antiflutter materials, handles and buttons.
In the past, trained technicians performed visual inspection for defects such as scratches, dents, or misalignments. Given manual inspection's slippage rates of 20% or more and the increasing complexity of subassemblies, however, automated visual inspection offers the most effective method of moving toward a zero-defects goal. ITgroup's standard door panel inspection systems use three DFK 33GP006 (5 MP, rolling shutter) GigE cameras and one DFK 33GX183 (20 MP, rolling shutter) GigE camera. Mr. Troniarsky reports that the test benches deliver a "pseudo error rate false positive < 0.1%, false negative 0% (in total over 100 different test characteristics) with zero instances of end-customer complaints."
For many years, the industry standard for such testing equipment has used 2D image processing to complete these inspection tasks. 2D technology, however, has its limitations such as it cannot provide volumetric measurement data (required to measure coplanarity, for example). Fortunately, affordable processing power and improved software methodologies have allowed developers to use 3D image data, opening up new possibilities for accuracy and robustness for testing equipment.
3D Imaging Provides Additional Precision for Automated Inspection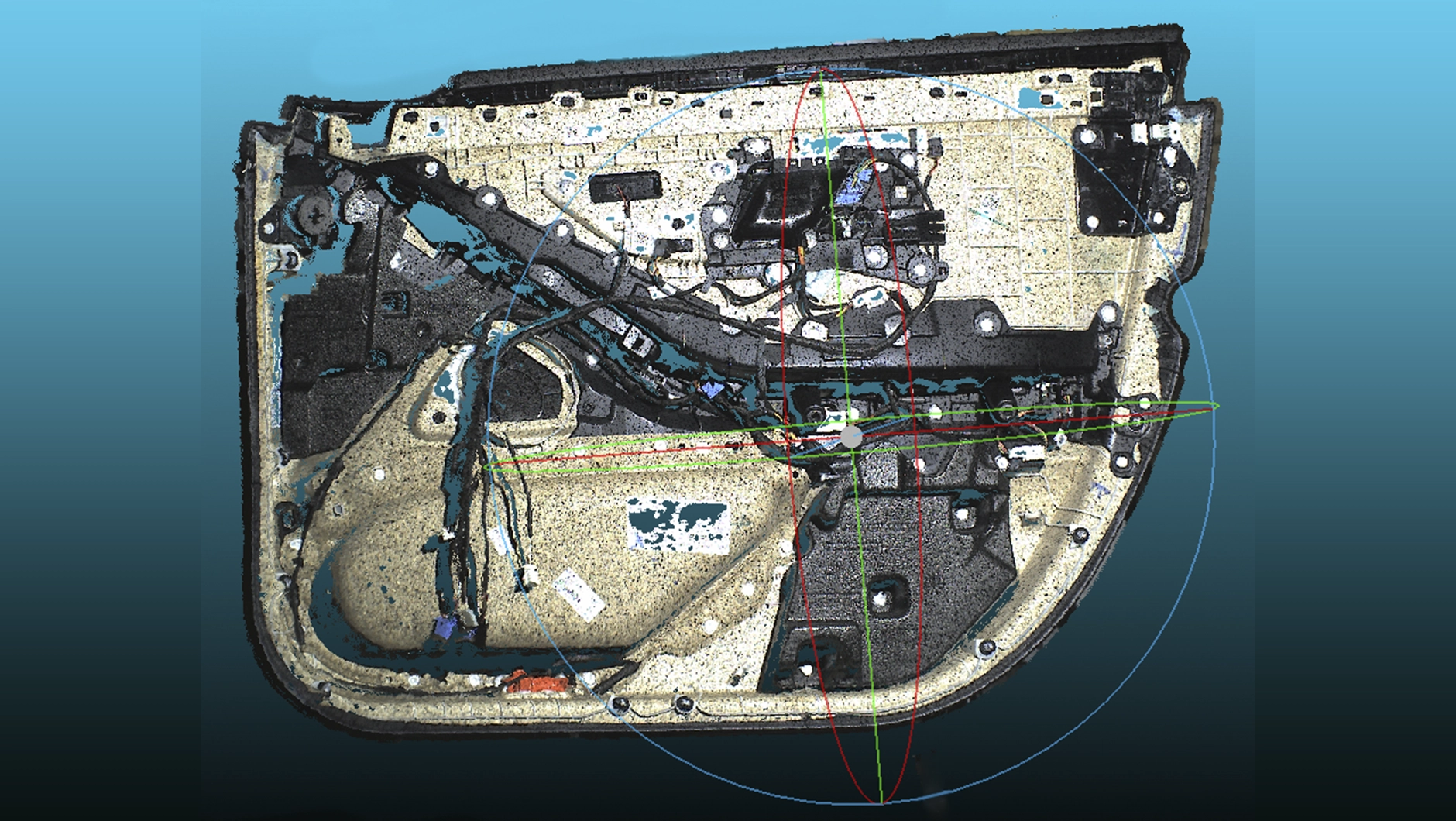 ITgroup's latest testing equipment, LumIT XL, combines optical 3D and 2D inspection on large-format objects such as door modules, instrument panels or bumpers. Working with HD Vision Systems GmbH's light field technology algorithms, ITgroup is able to integrate the data from 13 cameras (DMK 33GX264e), creating a defacto single sensor to deliver a high-resolution 3D point cloud. The 3D data enables LumIT XL to detect even complex and metallic surfaces and reduces occlusions - all without the use of infrared, strobes or lasers.
Individual images are processed through NeuroCheck 3D and HD Vision's software and are compiled into a 3D image. The system's high-density generated point cloud allows for exact image resolution resulting in extremely precise measurement and robust defect detection.
Future Developments in Automated Inspection
In the era of Industry 4.0, flexible test stations are a must: Increasing demands for customization and resulting reduced batch sizes mean that manufacturers are changing testing parameters more frequently. For this reason, ITgroup develops it testing benches with modularity in mind. The systems can be efficiently adjusted via a remote maintenance system. System modularity also allows the equipment to be expanded and adapted as necessary for subsequent projects.
Classic rule-based image processing has been the engine driving most of the improvements in industrial automation over the past two decades but deep learning and other AI algorithms are starting to be a presence in testing and on the factory floor. Troniarsky adds "Here, too, we are working on concrete implementations with customers currently testing specific implementations in the field."