Highlights from VISION China Shanghai 2023
Published on July 24, 2023 by TIS Marketing.
The 2023 VISION China Shanghai opened its doors on July 11, 2023. The Imaging Source and its partner, Sunvision, showcased the latest industrial cameras and imaging solutions at the three-day exhibition. Via the booth's live demos, visitors could experience the latest industrial cameras and embedded vision products in action.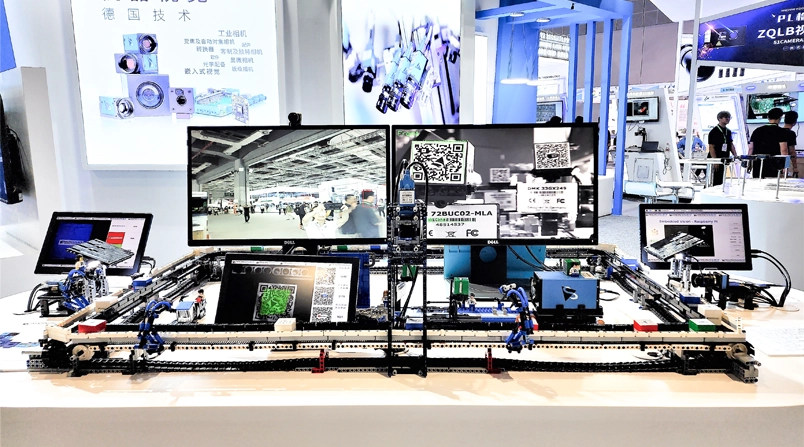 Toy Factory: Fun Overview of Standard Vision Tasks
At the booth's main demo table, a toy factory mockup delivered a dynamic presentation of The Imaging Source's industrial and zoom cameras. From color identification and barcode recognition to pattern matching and metrology, the cameras delivered reliable and accurate image data for the array of image processing tasks. While an embedded system running facial recognition software interested many visitors, The Imaging Source's zoom cameras, captured sharp images of QR codes despite the varing sizes and distances of the stickers.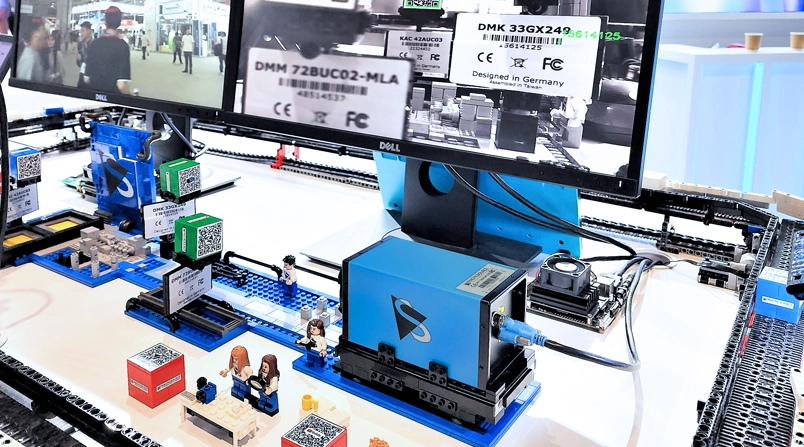 Edge Camera: Integrated Imaging for AI-Enabled Applications
The Imaging Source's Edge Camera offers a compact, integrated imaging system and powerful computing platform (NVIDIA® Jetson Xavier™ NX) toolkit. The embedded system is a good example of how the latest hardware and software technologies have converged, allowing complex computer vision tasks to be carried out in real-time.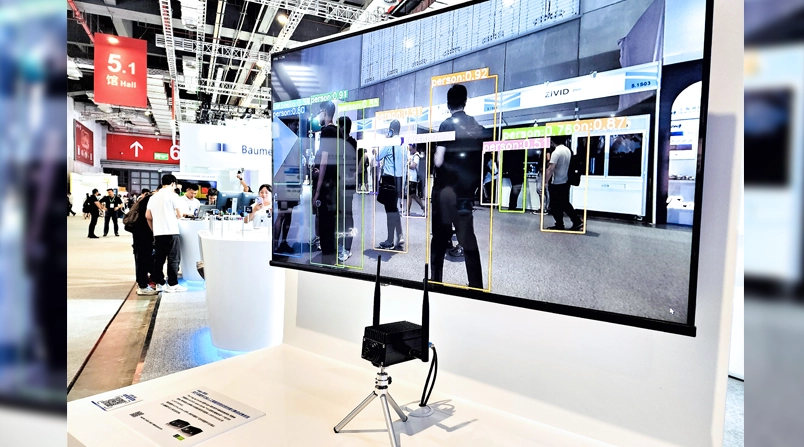 6-Channel Carrier Board with FPD-Link III Cameras
While the 6-channel carrier board (pictured in the demo below) has six FAKRA camera inputs that can connect up to six FPD-Link™ III cameras, four cameras can be seen on the demo table. Two additional cameras were placed several meters away to highlight FPD-Link III camera support for extended cable lengths. FPD-Link III cameras are MIPI CSI-2 cameras whose signal is transmitted via a high-speed serial interface. The FPD-Link III technology enables extended cable lengths of over 15 meters with comparable data transmission rates, surpassing the limitations of traditional USB 3.0 interfaces.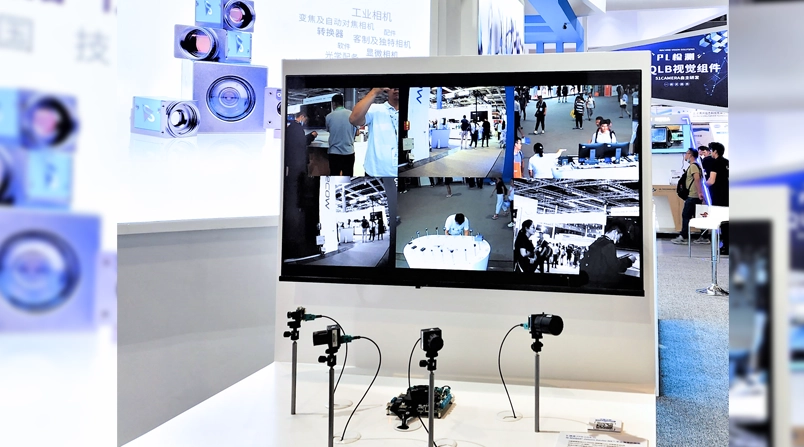 After the Show is Before the Show
Many thanks to Sunvision for their efforts in making the trade show a great one! From industrial cameras to embedded vision systems, the show once again demonstrated the immense potential of machine vision in diverse industries. See you in August at Automation Taipei!