Product Recommendation: Alysium Active Optical Cable (AOC)
Published on August 7, 2023 by TIS Marketing.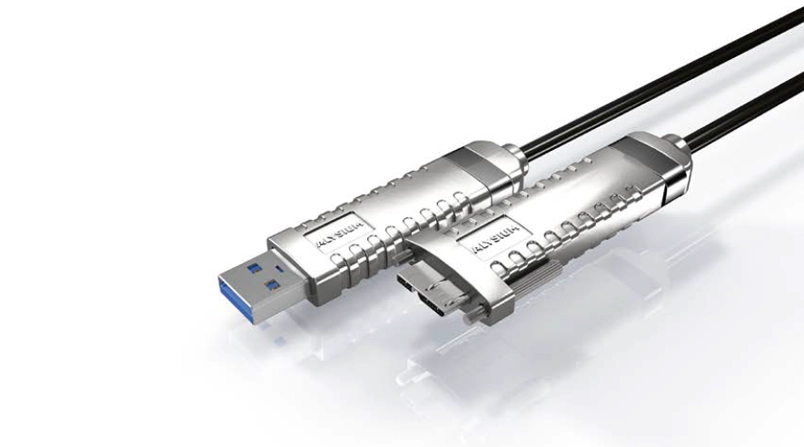 One critical component that significantly impacts machine vision performance and reliability is connectivity infrastructure. Specifically, the limited cable length possible with USB 3 poses a significant challenge for long-distance data transmission. In addition to our own successful in-house testing, several customers have reported excellent results with the Alysium USB 3.1 Gen 1 Active Optical Cable:
Extended Cable Length: Cable lengths of up to 50 meters possible without loss of signal integrity or data transfer rates
Stability: Optimized for USB3.1 Gen1 (5 Gbps), the cable offers faster data transfer rates (about 10 times faster than USB 2.0 and 5 times faster than GigE) and reduced latency in 24/7 industrial applications.
Power Delivery: Up to 4.5W of power delivery through the same cable, without extra power on host side
Designed for Machine Vision Applications: The optical cables excel in high-temperature environments, offering the reliability and stability required for continuous, uninterrupted operation.
Alysium's Active Optical Cable is compatible with The Imaging Source's 38 Series, 37 Series and 33 Series USB 3 industrial cameras.
The Imaging Source does not sell Alysium products nor is affiliated with Alysium. Please contact Alysium or authorized distributors for purchasing inquiries.