Continuing Commitment to Quality and Environmental Responsibility: The Imaging Source Certified ISO 9001 and ISO 14001 Compliant
Published on August 17, 2023 by TIS Marketing.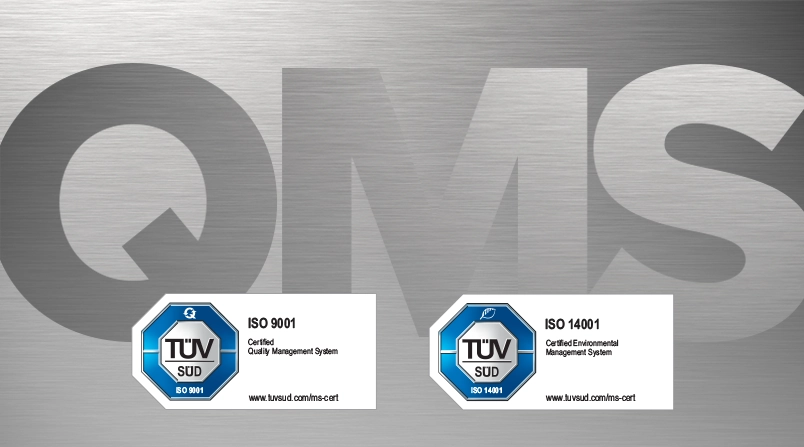 The Imaging Source is pleased to announce that our German headquarters in Bremen, the center of our industrial camera manufacturing operations, has recently achieved recertification for ISO 9001:2015 and first-time certification for ISO 14001:2015. Additionally, our affliate office in Taipei has also received certification for ISO 9001:2015. These achievements reflect The Imaging Source's dedication to delivering exceptional products while minimizing environmental impact. We are proud to share this significant milestone with our customers and reaffirm our commitment to quality and sustainable practices.
ISO 9001 - Ensuring Quality Excellence
ISO 9001 is an internationally recognized quality management system (QMS) that sets the framework for delivering consistent, high-quality products and services. Our successful recertification signifies that we have consistently met and exceeded the rigorous requirements outlined by the International Organization for Standardization (ISO) and reflects The Imaging Source's commitment to providing reliable, innovative, and precision-engineered industrial cameras.
ISO 14001 - Embracing Environmental Responsibility
In addition to our ISO 9001 recertification, we are pleased to announce our newly-acquired ISO 14001 compliance certification. This environmental management standard demonstrates our dedication to minimizing our ecological footprint and improving our environmental performance by implementing sustainable practices throughout our manufacturing processes.
Customer Benefits of ISO Certifications
Our ISO 9001 and ISO 14001 compliance offers several advantages to our customers:
ISO 9001 compliance ensures that every industrial camera we produce adheres to the highest quality standards - providing reliable performance, durability, and precision.
ISO 14001 compliance signifies that The Imaging Source actively seeks to minimize its environmental impact with sustainable manufacturing practices that reduce waste and energy consumption.
Continuous Improvement and Customer Satisfaction
Obtaining and maintaining ISO certifications is not a one-time achievement but an ongoing process. These certifications drive us to continually improve our processes, products, and customer experiences. By undergoing regular audits and assessments, we can identify and implement effective solutions promptly, ensuring we always provide the best possible products and services to our customers.
If you have any questions about The Imaging Source's industrial cameras or imaging software, please contact us.